QWO Treatment Specialist in Los Altos, CA
ABC Urgent Care offers QWO Treatment for dimples and cellulite. For more information, call us or schedule an appointment online! We are accepting new clients in Los Altos, CA , and surrounding areas!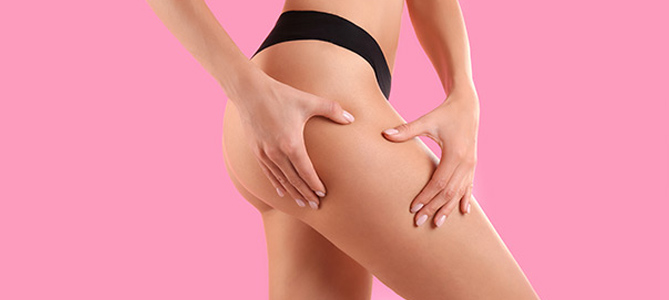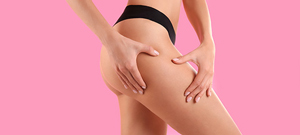 What is QWO?
Currently, there are no permanent treatments for cellulite. Though there are various cellulite treatments that use lasers, small incisions, or energy treatments that use radio frequency or infrared technology, the results of these treatments last no longer than 3 months, and treatments that remove fat, like liposuction, do not adequately treat cellulite. QWO, an acronym for collagenase clostridium histolyticum-aaes, is the first and only, FDA-approved, non-surgical, injectable treatment for women who have moderate to severe cellulite in the buttocks. Of all previous methods of cellulite reduction, QWO is the least invasive, and simplest treatment that shows long-lasting and tangible results.
What are the benefits of QWO?
One of the greatest benefits of QWO injection treatments is that the results generally last at least one year, but in most cases the results last much longer. As QWO injection treatments are the only non-surgical treatment for cellulite approved by the FDA, there are currently no other non-surgical options available for cellulite removal. QWO injection treatments require no downtime and the procedure is fast, safe, and convenient. QWO is highly-researched, has undergone more research, and clinical trials, than any other cellulite removal treatment, and is proven to produce tangible results. Because QWO injections target the root cause of cellulite, the results it provides are long-lasting, and in many cases, permanent results are seen in the areas treated.
How does QWO treatment work?
Cellulite is not simply a build-up of fatty tissue, but rather cellulite is linked to shifts in the thickness of the skin, as well as the connective tissue and fat cells under the skin. QWO is a treatment that is a combination of bacterial collagenases, injected directly into the cellulite to help breakdown, down, or release the collagen-rich bands that connect the skin to muscle and pull on the surface of the skin, resulting in the appearance of dimples on the skin surface. Collagenase is an enzyme that targets the structural tissue under the skin, where cellulite begins to form. When the fibrous bands are dissolved, or released, fat cells are redistributed which stimulates new collagen growth. The treatment takes just 10 minutes to administer and is clinically proven to reduce the appearance of moderate cellulite in the buttocks. Clinical trials reveal a substantial reduction in cellulite and dimpling, resulting in smoother skin after a patient has received 3 injections, given 21 days apart. A treatment area is defined as one buttock, and most women choose to have both areas treated.
Who is a good candidate for QWO?
The ideal candidate for QWO injection treatments are women who are in good health, free of any infection in the treatment areas and have a desire to permanently reduce the appearance of cellulite. Though QWO injection treatments will not completely remove all dimples or cellulite, women with good skin tone and a limited number of dimples in the buttocks area will likely see a drastic reduction in the appearance of dimples and cellulite after just a few treatments. Women who have an allergy to collagenase, any other ingredients in the treatment, or who are pregnant, are advised not to receive QWO treatments.
At the ABC Urgent Care, we offer a wide variety of cosmetic and aesthetic services, and our highly trained, and professional skin care specialists take your whole-body health and wellness seriously. We take great pride in using the most cutting-edge and effective treatments to keep you feeling happy and healthier, and looking younger. To arrange a consultation, send us a text, give us a call, or visit our website for more information, or for directions to the ABC Urgent Care.