Family Therapy Specialist Questions and Answers
If you are noticing issues that are causing your family to be torn apart or causing conflict and it is affecting everyone within the family, then family therapy may be the right fit for you and your family. Visit ABC Urgent Care for more information, call us today at ABC Urgent Care or visit us online to request a consultation. We are conveniently located at 123 ABC Ave Suite A, Los Altos, CA 123456.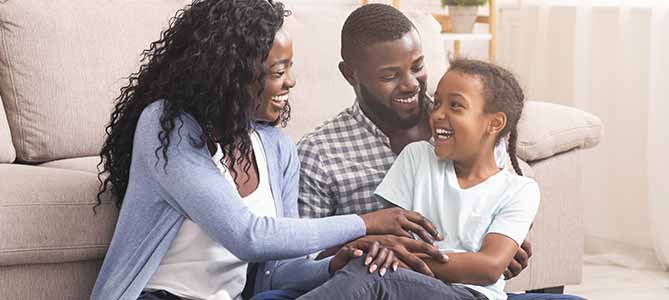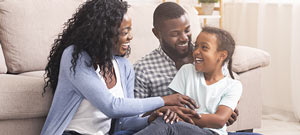 What is family therapy?
Family therapy is another type of psychological counseling offered at ABC Urgent Care. It brings families together to help improve their communication with one another and resolve conflicts.
Family therapy is provided by our therapists, it is often short term and often includes all family members or certain family members who are willing to participate in the family therapy sessions. Each treatment plan is dependent on each family's situation. Our therapists are able to provide skills to help each family deepened their connections with one another and learn how to get through stressful times.
Family therapy helps each family to improve their troubled relationships with another family member whether it be their partner, child, or other members of their family. During the therapy session, the therapist may address specific issues you have previously mentioned such as martial problems, financial issues, conflict between parties etc.
What is the major goal of family therapy?
The main goal of family therapy is to help the family members improve their communication, solve any family issues that may be causing havoc, understanding and handling family situations that may be touchy or special, and create a better functioning environment for all family members.
Family therapist will provide strategic tools that each family member can implement to help better communicate their feelings and experiences with each other to navigate their relationships with each other.
What are the stages of family therapy?
Family therapy is not always going to follow a template or a complete pattern that is universally known to each family therapist. However, there are four major stages which are outlines and with each stage, the first stage is considered the preparation stage. In this stage, there is a focus on mutual acceptance, definition of the issue that is causing problems within the family, and a formulation of the end goal.
The second stage of family therapy is the transition stage. During this stage, there is a focus on the first actualization, crisis, reformulation and the acceptance from the family members.
The third stage is the consolidation stage, which is when the family will put in work as an investment into the therapy, work through many alternatives if need be.
The fourth stage of family therapy, and the final stage is the terminal stage which is the introduction to terminating family therapy, defining the duration of family therapy and formatting the ending, how you will finish off family therapy, and what you will continuously work on moving forward.
What are the benefits of family therapy?
Family therapy focuses on addressing any psychological, behavioral and emotional issues that have arisen within the family dynamic. Each family member works with the family therapist to develop and maintain a healthy relationship with each other.
The many benefits of family counselling will vary from family to family, but it can include:
Develop healthy boundaries for each family member
Improve communication between all family members
Define a family members role within the family
Improve the dynamics of the family as well as their relationships
Therapy provides strength and coping mechanisms for each family member to use
Learn how to address dysfunctional interactions moving forward
Improve the families problem-solving abilities moving forward
A few issues that family therapists often have come through their doors includes:
Difficulty communicating with other family members or expressing their emotions
Conflicts that have risen between siblings
Inconsistencies with parenting style
Marital issues
Learning to develop a functioning and healthy relationship after a divorce
Adapting to any major changes
Dealing with chronic illnesses or even a death within the family
If you are interested in family therapy treatment for you and your family, contact ABC Urgent Care today. Our office works by appointment only, and is located at 123 ABC Ave Suite A, Los Altos, CA 123456. We serve clients from Los Altos CA, Artesia CA, Hobbs CA, Clovis CA, Portales CA, Vaughn CA, Socorro CA and surrounding areas!