Couples Therapy Specialist Questions and Answers
If you are having issues within your relationship, and you want a safe, and healthy way of working out the issues and finding the main reason why you have come to look for a couple's therapist today, ABC Urgent Care can help! For more information, call us today at ABC Urgent Care or visit us online to request a consultation. We are conveniently located at 123 ABC Ave Suite A, Los Altos, CA 123456.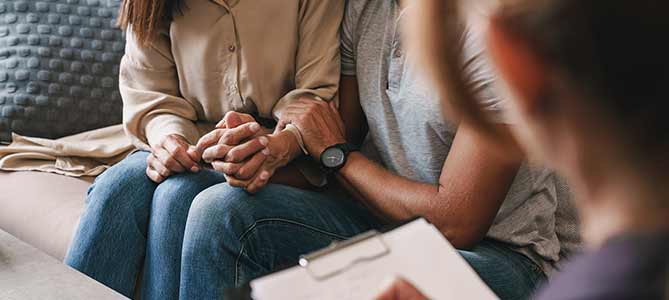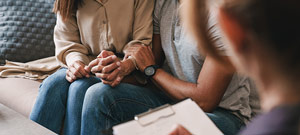 What is the purpose of couple's therapy?
Couples therapy is available at ABC Urgent Care and is a form of our psychotherapy that is held with one of our licensed therapists. Our licensed therapists help individuals who are involved in a romantic relationship and are looking for some insight into their relationship, help resolve any conflicts, and improve on their relationship while utilizing our therapy services as an interventional means.
Different therapy clinics may vary on how they go about theoretical orientation; however, all therapists follow these general elements of their sessions:
Focus on a specific problem you may be having within the relationship. This could be anything from sexual difficulties, addiction to things like porn, jealousy, and intimacy.
They want to be actively participating in helping to treat your relationship, rather than work on each individual separately.
We work on solution-focused, change-orientation interventions for our couples from the very start.
We want to make clear treatment objectives before moving further into the therapy session
What are the benefits of couple counseling?
There are many benefits that are provided when couples do couples therapy/counselling services together, some of the most common benefits include:
Improved communication between the couple
Understanding the root cause of what is causing the majority of their conflicts
Creating a better understanding between the couple
Encouraging acceptance of one another
Providing opportunities to increase shared support
Helping to restore their emotional and physical intimacy
Removing any emotional detachment or avoidance tendencies
Improving emotional strength and building stronger resilience within the relationship
Restoring any lost trust that may have happened within the relationship between the couple
Providing a more secure and safe environment for the couple to heal
What is the success rate of couples counseling?
Couples therapy is practical, we understand not all couples are destined to work out, it does not matter how much they work on their issues with our couple therapists, many are not able to work through issues or situations that may have occurred within the relationship previously before seeing us, or a partner is not willing to put in the effort. The good news is that couples counselling roughly helps around 75 percent of couples that come visit us, which is 75% of the couples that are involved in couples' therapy. This outcome is done through multiple studies for even the most high-stress couples.
What can I expect from a couple's therapist?
Normally, the first few therapy sessions at ABC Urgent Care begins with a standard interview question period in regards to your relationships history as well as diving deeper into each individual partners family-of-origin, values, and even their cultural background. Our therapists will assist in helping the couple identify the issue that will be the main focus of that treatment session, and establishing the treatments goals and from there, planning a treatment structure for each session moving forward.
Each couple may gain more insight into the dynamics of their relationship which is the main reason they are at couples therapy today. The couples will be able to change and help each other understand the way they perceive their relationship as well as each other.
While gaining insight into the relationships issues and what is causing the distress, it is also important to have the couples learn from their mistakes and initiate a change in their behaviors, so they can see a positive change in their relationship.
The couple may be assigned "homework" which is assignments the therapists will give out for the couple to work together on and apply their newly learned skills within their normal day-to-day interactions at home.
If you are interested in how couples counseling can help you and your partner, contact ABC Urgent Care today! We are available by appointment only, and conveniently located at 123 ABC Ave Suite A, Los Altos, CA 123456. We serve clients from Los Altos CA, Artesia CA, Hobbs CA, Clovis CA, Portales CA, Vaughn CA, Socorro CA and surrounding areas!